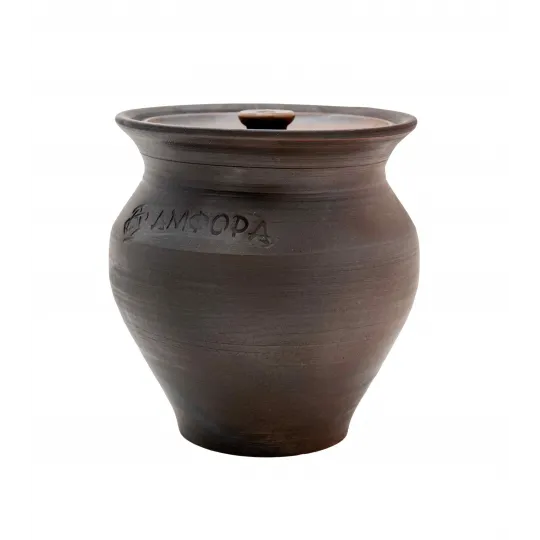 
Keraminis puodas 2L CPOT2L
Ceramic pot with lid for post-simmering in a cooling tandoor with the effect of "Russian oven".
Capacity 2 liters.
Attention! Read the instructions carefully before use!
Do not expose ceramics to a sharp temperature drop, from which it is destroyed. You can cook meat, fish, vegetables in such dishes.
Very important! Do not allow ceramics to come into contact with open fire; you must wait until the coals are completely burned out. When ready, the dish cannot be taken out of the tandoor immediately. Remove the lid and let the ceramic cool down for a few minutes. Otherwise, if these rules are not followed, the ceramics will crack.
How to care:
- be sure to rinse ceramic dishes with hot water before pouring boiling water into them;
- wash in warm water with a little detergent added. Use a soft brush to wash the dishes, do not scrape the dishes with a knife or other sharp objects. Then leave to dry, without covering or wiping. Do not use dishwashers to wash pottery.
No customer reviews for the moment.